Booking Information

America's love affair with Elvis Presley is still going strong. His Memphis home, Graceland, is the second most visited home in the country - second only to the White House. Every year more gold, platinum, and diamond record sales awards are added to the list of his impressive achievements. Anything associated with, and especially touched by, the King of Rock & Roll draws a crowd with peaked interest!
Whether it is a car show, dealership promotion, or as an attraction at any event, you can bring The King's Last Cadillac as the show stopping centerpiece. Other Elvis cars may allow you to have them on display behind velvet ropes for people to admire from afar, but The King's Last Cadillac can also be available for people to take pictures actually sitting in the car!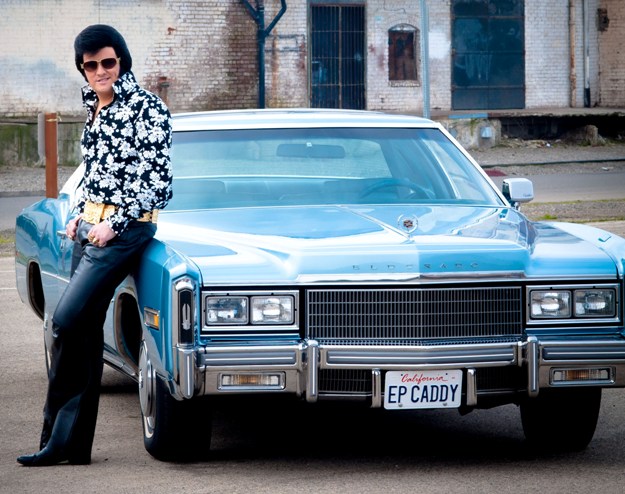 There are also other additions that can be added to enhance the experience for people...
Bring in the car's owner and Elvis Tribute Artist Jeremy Pearce to pose for pictures with the Cadillac. Packages can be tailored to your specific event and can also include a first class Elvis show. For more details on Jeremy Pearce's Ultimate Tribute Show, visit his website.
Contact us with any questions and to receive a quote. Please include as many details as possible - date(s), location, etc.