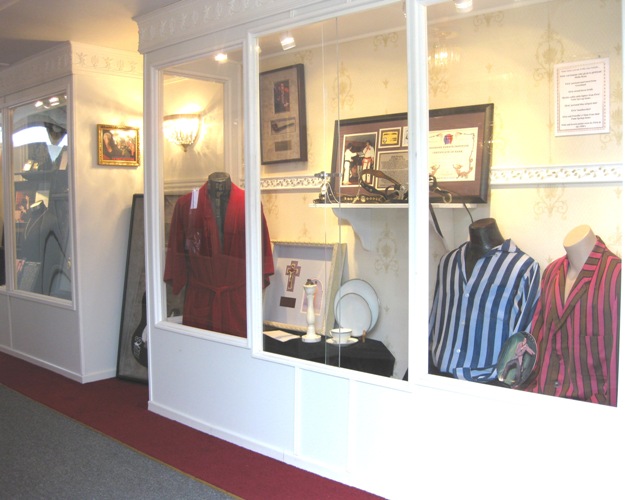 The museum collection features dozens of items personally owned and used by Elvis Presley and is housed within a beautifully customized 30 foot trailer in five stunning display cases.  The collection includes clothing, jewelry, stage used items, items from Graceland and his other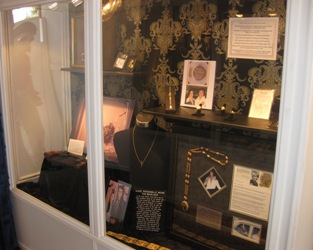 homes, rare documents and more.

Other deluxe features of the museum include two chandeliers, white crown molding, and a video system that plays the King's concerts while guests are taking their tour. The variety of the museum's collection affords people the opportunity to experience Elvis as both an electrifying performer and a private man.